Happy February, friends! As someone who's had her Valentine's day decorations up for weeks now, I'm glad it's officially the start of February so I don't have to feel so weird about hearts in the middle of January.
Speaking of hearts, I'd like to introduce to you two fabulous bloggers from our directory that we absolutely adore.
Kristen from Not aLone Mom  is a girl intent on showing God's love to all who visit her wonderful blog. Right now, she's loving God, her husband of 10+ years, their two small kids, and their boxer. She's also thankful for coffee which is helping to make loving all those above just a little bit easier.
To help you get in a loving mood, Kristen suggests you check out her series on Motherhood, her encouraging post on being okay with less than perfection called God's Got You, and A Mother's Heart, a beautifully written piece about watching our children get hurt and what God wants to teach us in that moment.
You can also show Kristen some social media love by following her on Twitter, liking her on Facebook, or following her on Pinterest.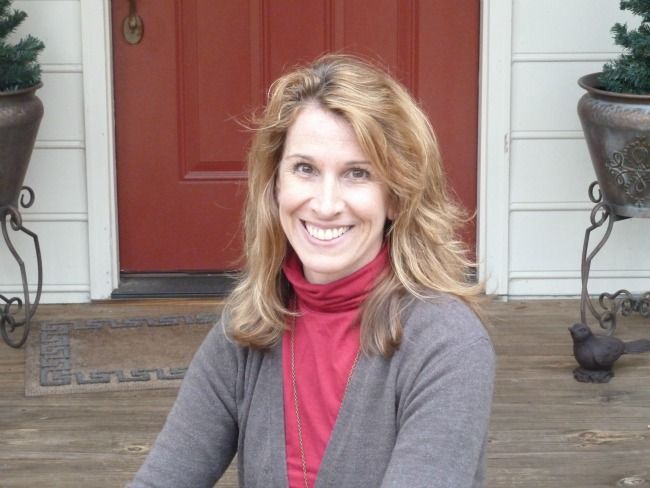 Another blogger from our directory that we can't get enough of is Heidi from Decor and More with Heidi Milton. Heidi runs a blog overflowing with inspiration to help us show our homes a little more love with things like her DIY Sheet Music Candles just in time for the 14th. She also does a favorite things post at the end of every month where she recaps her blog's best–check out November's Favorite Things for some things to love even now!
Heidi is currently loving Downton Abbey (can you believe what happened on Sunday?? Lady Sybil!), date nights with her hubby, and Annie Sloan Chalk Paint projects. There might be an obsession, in the best possible way, with that last one.
Make sure you show Heidi some social media love too by following her on Twitter, liking her Facebook page, or following her on Pinterest.
We adore all our blogger directory gals and encourage you to go check it out now–there is definitely something for everyone. And if you're interested in becoming a part of the directory, we'd love to have you! Come fill out an application today.
Whether you go all out for Valentine's day or it's just another regular day, please know that we love and appreciate having you here and wish you a love-filled February!
© 2013 – 2014, Heidi Milton. All rights reserved. Love it? Please share, pin, tweet or email but do not use my work without permission.