I have a friend named Rest.  She's a great friend!  She's there for me whenever I call her up to say hello.
The problem is that I haven't been a very good friend to her lately.  Frankly, I have been taking advantage of the fact that I know she will be there, waiting for me, ready to enjoy a good book together or perhaps even a cozy nap.  Yet, I haven't read a book or taken a nap in far too long.  I haven't hung out with my friend in such a long time.
I have ignored her texts…I get so many each day that hers are easy to let slip on by…
I have started hanging around more with some of my other, more vocal companions, like Laundry and Chores.  I have even spent more quality time with Toilet Cleaning than with Rest (and I don't even LIKE Toilet Cleaning.  She's just so…you know…dirty.  I would rather be "pure of heart and hands" than hang around with her…so why am I ignoring Rest to be with Toilet Cleaning?  What am I thinking?)
But Rest keeps calling in spite of it all.
Rest even emails me.  Now, if you are a friend of mine, you know that email is the WORST way to reach me.  I get between 500 to 1000 (!!!) emails a day.  (That's because I let Job get my email address.  I've known Job since I was 8 years old–that good ol' Polish work ethic!  But Job, in the last 15 years or so, has been so email-crazy.  It's really almost too much to take!  I strongly encourage you not to start getting too close to Job, or your emails might also overheat from exhaustion!)
But Rest is trying to reach me.  She really doesn't care how.  She just wants to be my friend.  She's trying to remind me what Jesus said about rest…
So, finally, when she repeatedly got no answer from me, Rest (such a faithful friend!) contacted Danielle and Aimee, the co-editors here at Fancy Little Things.  She demanded that they do something…anything!…to get through to me.  Or so Rest tells me.  Danielle and Aimee will deny having any such conversation about me with Rest. 🙂
But they must have discussed something, because Danielle and Aimee picked the verse at Matthew 11:28 for the theme verse this month.  In its entirety, it goes like this:
"Come to me, all you who are weary and burdened, and I will give you rest. "
Following that is this:
"Take my yoke upon you and learn from me, for I am gentle and humble in heart, and you will find rest for your souls.  For my yoke is easy and my burden is light."  Matthew 11:29-30
OK, I think I got the memo, Rest.  I get it.  (And aren't you cousins with Peace and Joy, too?  I surely want to hang around them more as well.)
Next week, I will tell you some of the things I did about resting more this month.  I'm still a (hot!) mess, but I'm getting better.
How about you?
Images: FreeDigitalPhotos.net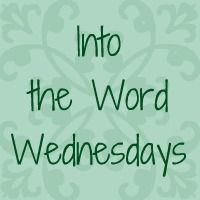 © 2012 – 2014, A Sweet Guest. All rights reserved. Love it? Please share, pin, tweet or email but do not use my work without permission.