This past week it's been in the negatives. -12, -10, -3… and then we hit single digits…
…I'm referring to the temperature outside in the bitter chilly winter days in Upstate New York that we've experienced this past week. With two small kids, it's not easy keeping them occupied when school is out of session for a "snow day" or rather a "severely negative temperature day"… and it's not easy coming up with recipes when I've not had a chance to venture to a major grocery store in the past 2 weeks.
So today I'm sharing my practical meal ideas to enjoy on those bitter winter days when you have to use the staples in your fridge & cupboard and still make something your kids will eat!
Grab a few recipe cards and add these to your menu…
my very own recipe for Ham & Potato soup
my kids LOVE these (& so do I with some spicy BBQ sauce)… Paula Deen Italian Chicken Fingers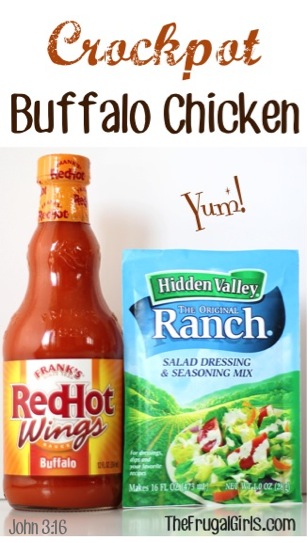 you can make this. anyone can make this.
chicken. buffalo sauce. ranch packet. crockpot.
go, go go…. Crockpot Buffalo Chicken
& about 2 nights each week I make a mega breakfast spread for dinner. I keep frozen sausages, biscuits, eggs & juice on hand at all times and I can whip up pancakes or waffles too with just a few essential ingredients.
consider these options & treat your kids to "breakfast for dinner"
this is called "The Best Monkey Bread" — & it's true! you can thank me later!
start with a box of yellow cake… Starbuck's Coffee Cake made at home!
stick around the Picky Palate… i have many, many, many of her recipes pinned and in use around our home. i know you will enjoy her too!
so there you go — some cold weather receipts & an encouragement to make a quick & simple breakfast for dinner!
our comments are still closed on the blog (thanks to some major spambots)… but feel free to stop by our Facebook or Twitter account and let us know what you're adding to your menu this week!
© 2014, Aimee. All rights reserved. Love it? Please share, pin, tweet or email but do not use my work without permission.